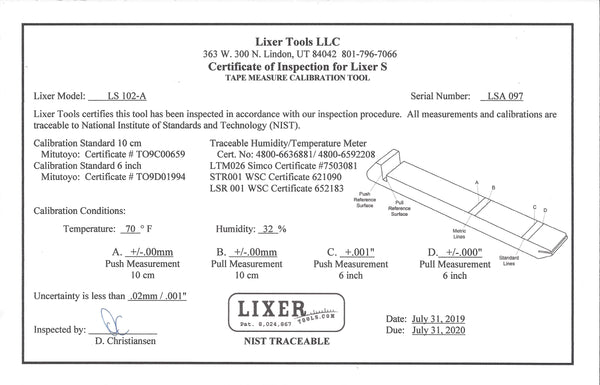 Prepay for your Recertification.
Please add a note to your order with your serial number.
Most Certificates are good for 1 year.
Calibration Station Certificates are good for 2 years.
You will be paying for the return shipping at this time also. 
Please include copy of order in with tool.

Ship tool with copy of order to:
Lixer Tools, LLC
363 W 300 N.
Lindon, UT 84042 USA
1-801-796-7066